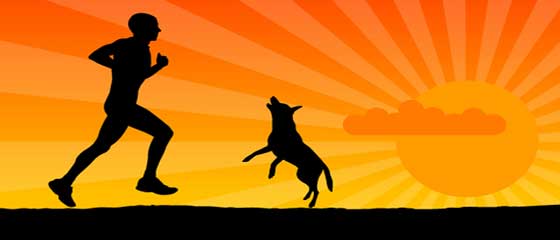 The Sahara Race
You can run a marathon dressed as a hotdog in London or New York, and even pop stars can climb Kilimanjaro. So where do you go to do something really tough?
Egypt of course…
How about running seven days straight through the undulating landscape and unforgiving climes of the Sahara desert?
Think you could manage it? If so read on…
What is it?
The Sahara Race is the 250km desert ultra endurance run that takes place each year in Egypt and is completed over a period of seven days. The Sahara Race is one part of the 4Desert Series organised by Race for the Planet and also includes the Gobi Desert Race, The Atacama Desert Race and Antarctica.
Competitors may compete in the latter by invitation only and if they have successfully completed the other three.
The Sahara Race is divided into the following stages:
Stage 1 - 40 kilometres Stage 2 - 40 kilometres Stage 3 - 40 kilometres Stage 4 - 40 kilometres Stage 5 - 90 kilometres Stage 6 - 10 kilometres
When is it?
The 2011 Sahara Race will take place between the 2nd – 9th October 2011.
Where is it?
The Sahara Race takes place in Egypt's Western Desert just 80Km from Fayoum City which is in turn 100Km South West of Cairo.
Runners will cover the circuitous course through Wadi Al Hitan and ending a short distance from Lake Qarun.
Wadi Al Hitan meaning 'The Valley of the Whales' takes its name from the multitude of large amphibious mammal fossils found in the area.
It's believed that the creatures came to rest here some 40 million years ago when the ancient seas receded.
Today the fossils sit atop of small hills or embedded into the valley walls.
How to Enter?
Competitors may register for the Sahara race through the event website (see the resource box below for more details).
The total cost to compete in the 2012 event is $3300. Participants may enter as individual or team.
Any comments? Was this page useful? Please use the newly installed Facebook comment box below: