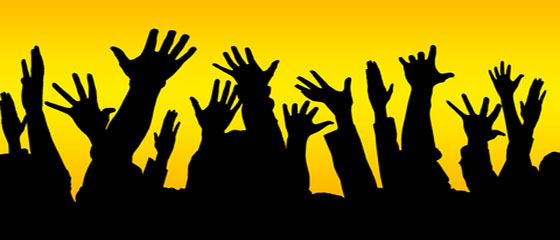 Charities in Egypt
Non exhaustive list of Children's Charities, Animal Charities and Development, Relief and Conservation Charities in Egypt
Donating to charity is an integral part of Egyptian culture and one of the five central pillars of Islamic tradition.
That said, with an estimated 20% of the population living below the poverty line and an increasingly weak economy following the 2011 revolution, many organisations rely on the generosity of foreigners to fund a multitude of important programs and initiatives.
The strength of western currencies over the Egyptian pound means that relatively small donations can go along way in Egypt.
Although hard to resist, giving handouts directly to the country's destitute often does more to relieve the travellers own sense of anxiety or guilt than to provide any lasting aid to the individual and in some cases can do more harm than good.
This is particularly true of children, to whom handouts from tourists promote dependency, begging and truancy.
Giving to charities that work in, with or focus on Egypt is a far more sustainable and lasting way to contribute to the country.
Below is a non exhaustive list of Egyptian charities and initiatives that may be worthwhile recipients of your donations or custom.
I hope this list will evolve with time. If you know of any others that should appear here, please email me or add to the comment box below.
Children's Charities in Egypt
HELP in Egypt
Raises and releases funds to help children from impoverished families to attend school.
Kayan Egypt
Works on behalf of Egypt's disabled children by providing a home, training to carers and promoting awareness and positivity towards Egypt's handicapped.
Little Stars of Luxor
A fund for Luxor's needy children. Projects ranging from provision of wheelchairs, physiotherapy, vocation training and more.
Visit Little Stars of Luxor Website
SOS Children's Villages
Administrators of several children's villages in Egypt including Cairo, Alexandria and Tanta. Each village provides a home, school and family environment for its young inhabitants. There are more than 500 SOS children's villages worldwide.
visit the SOS Website
The Sunshine Project
A UK registered charity that funds and manages the The Sunshine orphanage in Luxor. Make a donation, sponsor a child or visit when you're in Luxor.
Visit the Sunshine Project Website
Animal Charities in Egypt
ACE Egypt
Provides free veterinary services to some of Luxor's poorest animal owners thereby improving life for the city's poor who rely on their animals for income.
Visit ACE Egypt Website
Animal Welfare of Luxor
A UK registered charity that aims to improve life for Egypt's animals by educating children in proper animal health care and treatment.
Visit the Animal Welfare of Luxor Website
Brooke Animal Hospital
A global charity that supports a wide range of activities to protect, maintain and improve the welfare of working horses, donkeys and mules
Visit Brooke Animal Hospital Website
Egyptian Society for Mercy to Animals
An Egyptian charity that operates a shelter and adoption agency to animals
Visit ESMA website
Home Wanted Blog
Give one of Dahab's strays a home:
Visit the Home Wanted Blog
Development, Relief and Conservation Charities in Egypt
Aid Egypt
A UK registered charity supported by the Egyptian Medical Society and that exists to provide emergency medical supplies and humanitarian relief to the people of Egypt.
Visit Aid Egypt Website
Bedouin Handicrafts
Support the Bedouin women of Southern Sinai by dropping by and purchasing locally produces Bedouin handicrafts.
Visit Bedouin Handicrafts Website
Fansina
A community initiative that supports Bedouin ladies and their families through the production of traditional handicrafts.
Visit Fansina Website
HEPCA
The protection and conservation of the land and marine ecology in and around the Red Sea.
Visit the HEPCA Website
South Sinai Foundation
Working in Partnership with the Community Foundation for South Sinai for the sustainable development of Bedouin communities
Visit the South Sinai Foundation Website
Saint Catherine Foundation
An organisation that supports conservation work at Saint Catherine's Monastery, Mount Sinai, Egypt. The monastery's Library is the present focus of conservation activities.
Visit the St Catherine Foundation Website
Any comments? Was this page useful? Please use the newly installed Facebook comment box below: