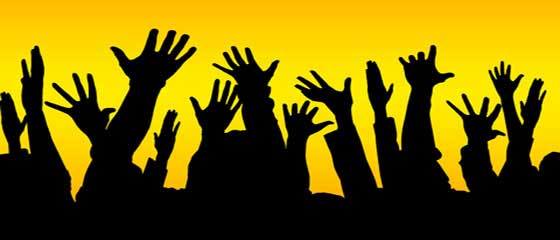 Volunteer Teaching English in Egypt
For longer term volunteer placements in Egypt, teaching English is a suitable occupation for visitors with any degree of fluency in the English language.
There are schools in every city, town and village that would benefit from having a native/proficient speaker of the English language to teach English conversation, grammar, and pronunciation. And those that are willing to work for free are very much in demand.
Why?
When you volunteer teaching English in Egypt you are assured a structured means to integrate with the local community. You can still enjoy all the assets that Egypt has to offer in your free time, but you will also be able to get under the skin of the country and make friendships that would just not be possible as an ordinary traveller or tourist.
Why Egypt?
Depending on where you choose to work, the below list illustrates just a few of the activities you'll be able to enjoy at the weekends and outside of work hours:
Visiting ancient sites and wonders
Scuba diving or snorkelling (read more)
Trekking (read more) Sunshine (read more)
Desert safaris & camping
Cruising along the Nile (read more)
Eating delicious Middle Eastern Cuisine (read more)
Hanging out with Egyptians! (read more)
Do I need to be qualified?
Teaching English as a Foreign Language (TEFL) certifications are useful, preferred but by no means as essential. It may give the volunteer more confidence but many placement providers will include some degree of training.
Also you may not work immediately as a teacher of a class, but more of a classroom assistant helping the qualified teacher with English language classes.
How can I find a placement?
Broadly speaking there are two options here. You can either:
Organise a placement directly with a school - This option is likely to be cheaper and possibly more rewarding. However it would take considerably more research and time to arrange. Most likely you would have to visit Egypt first to find a school and liaise with a teacher, or leave enough time at the start of your trip to include finding a placement for yourself.
Organise a placement with a third party volunteer placement organisation - Volunteer placement organisations charge a fee for their services (in some cases quite a hefty one). For this fee they will find and organise the placement, and provide training and support while you are in country. They can introduce you to other volunteers, organise social events, and keep regular contact with you to ensure that you are happy, safe and enjoying your experience.
This maybe more appropriate for younger volunteers who are concerned about feeling lonely or less experienced with travel to exotic destinations.
Below are a few organisations that organise voluntary teaching placements in Egypt:
VFP
VFP are a non profit organisation established in 1982 that organise placements in more than 3000 projects in more then 100 countries. Visit the VFP Website
For More Information:
Any comments? Was this page useful? Please use the newly installed Facebook comment box below: