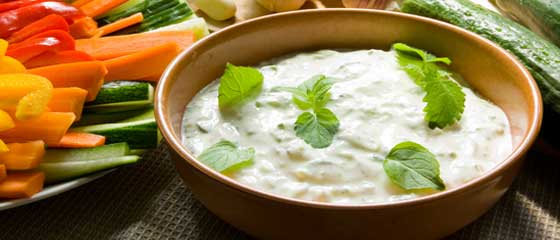 Vegetarian Food in Egypt
Download this Free Vegetarian Translation Card in Arabic
Vegetarianism is not common amongst ordinary, everyday Egyptians. Outside of resorts which are used to dealing with foreigners, the very concept is likely to lead to some raised eyebrows.
However, since much of the Egyptian diet is based around, salads, dips, pastas, and vegetables, you should have no problem enjoying typical Egyptian food without ever having to make a special request.
As a matter of course, most meals start with a selection of 'Mezzes' - tapas like dips and salads unfailingly accompanied by pita bread. These include items increasingly available in western supermarkets such as Hummus, Tahini, and Baba Ganoush to name a few. Although you may have rightly heard that salads are best left alone in Egypt (read more about staying healthy), dips such as these are more reliable.
Other widely available vegetarian food in Egypt includes:
Tamaya - the Egyptian equivalent of falafel made from deep frying chickpeas (as opposed to broad beans like much of the Middle East) and serving with hummus and salad in pita bread.
Foul – Mashed fava beans usually served at breakfast but which make a delicious snack in pita bread anytime of the day - See full recipe
Fatayer - Crispy baked dumplings stuffed with spinach or cheese
Tabouleh - Clasic Egyptian salad made from bulgar wheat (like cous cous), parsley and tomatoes. Highly refreshing on a hot day and thoroughly addictive.
Kosheri – Lentils, chickpeas, pasta, macaroni, and rice mixed to together with lemon, salt, and a spicy tomatoes sauce - See full recipe
Molokhia – A spinach like sauce served as a soup or poured over rice. From the plant known in English as Jew's Mallow.
Egyptian main courses are usually meat or fish orientated and commonly served with rice and potatoes. Ask for a vegetarian kebab if you have tired of the above. If you are visiting any of the resort areas you will have no problem finding continental restaurants service vegetarian pizzas and pastas. Similarly cruise boats are no strangers to the concept and should have at least one alternative (but likely many) for the vegetarian.
For pescatarians, Egypt has no shortage of fish brought fresh to restaurants from the Nile, the Red Sea and the Mediterranean. Although, the best and freshest catches are served by the coast, tasty fish is available across the country.
Any comments? Was this page useful? Please use the newly installed Facebook comment box below: