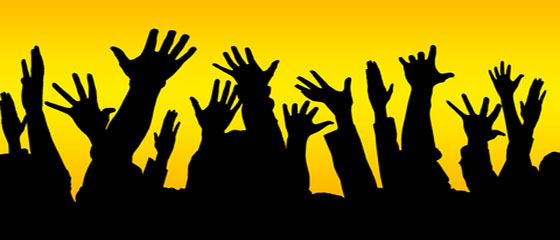 Volunteering in Egypt
If you want more from your visit to Egypt than pure hedonism, volunteering is a fantastic way to contribute to the community, integrate with the Egyptians, and create an experience and memories that will last you a life time.
Volunteering in Egypt can take the following forms:
Community Projects – Community projects typically involve working with impoverished local communities to construct or renovate a badly needed resource such as a well, a dam, a school or a home.
Work is typically physical in nature but volunteers are rewarded with the knowledge that they have created and left something tangible behind them that will benefit the community for many years to come. Read more about community projects in Egypt.
Volunteering with Animals – Some 20% of Egypt's population currently live below the poverty line and many of these same people rely on their animas to help feed, clothe, and care for their families.
It's not unusual to see unhealthy working animals in Egypt and the problems stem from lack of education about animal welfare and lack of means or resources to care for them properly.
A number of organisations exist to care for Egypt's animals and welcome animal loving volunteers for short and longer term placements. Read more about volunteering with animal in Egypt.
Teaching English in Egypt – If you speak English with any degree of fluency then you have a volunteer teaching role waiting for you in just about any country imaginable.
Egypt is no different. Volunteer English teachers are required throughout the year at schools and projects across the country. Read more about how to volunteer teaching English in Egypt.
How to organise your volunteer placement in Egypt?
Placements are best organised depending on which time of volunteering you wish to volunteer. In all cases it is preferable to organise any kind of voluntary work directly with the organisation for whom you'll be volunteering. The benefits of this are as follows:
It's usually cheaper or free as you don't have to pay for the support and services of a placement agency.
Organising directly means that you know exactly who you'll be working for and can start establishing rapport from home before your trip
Schools and initiatives that do not regularly receive volunteers through placement agencies are often more impoverished and in need, and receiving volunteers more rarely means that the experience may be more unique and rewarding for all parties involved.
That said, many volunteer placement agencies do offer an excellent service and can make what is otherwise extremely difficult, possible.
The benefits of using such an agency are as follows:
They will do the research and find the placement for you. Many teaching placements are near impossible to find without first visiting the country and finding a school firsthand.
They offer support while you are in country, travel advice and translation services
They can organise excursions, events and introduce you to other volunteers
If you wish to volunteer with animals in Egypt there are several organisations through whom you can directly organise your placement. However the complexity of organising community projects and the research required for finding a voluntary teaching position mean that these kinds of placements are often better and more easily organised through a third party.
To find out more about volunteering in Egypt please visit the pages associated with the type of volunteering that interests you. Links have been provided for organisations in need of volunteers and third party placement organisers that can assist with organising your placement.
Any comments? Was this page useful? Please use the newly installed Facebook comment box below: