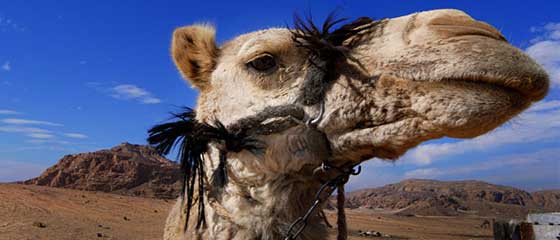 Egyptian Travel Information
Responsible Tourism in Egypt | What is Responsible Tourism in Egypt? Includes descriptions of Sustainable Tourism, Eco Tourism, Voluntourism, Community Projects and more
How to be a Responsible Tourist in Egypt? | Step by Step Guide | How to be a Responsible Tourist in Egypt? 12 Ways in which anyone can travel responsibly in Egypt
Why take a trip to Egypt | erm...people, culture, sunshine, history, adventure, good times or all of the above. Travel Information.
Is Egypt safe to travel? | In a word, yes! Whether you're on a tour, travelling with kids in Egypt, a woman alone, or backpacking in Egypt, Egyptians are friendly, helpful and largely honest people. The crime rate is minimal, and although there...
Weather in Egypt | Weather Forecasts for Egyptian Cities | Typical Weather for Cairo, Sharm El Sheikh, Hurghada, Aswan, Luxor, Alexandria and more...
Backpacking in Egypt Why you should go Backpacking in Egypt? Six reasons why Egypt is a perfect destination for backpackers.
Egyptian Visa Information Do you need a visa to visit Egypt? Is a visa available on arrival?
Egypt Basic Information People and Politics, Egypt basic information from the CIA World Factbook
Travel with Children in Egypt | Family Trips to Egypt | Highlights for kids, Travelling Safley with Children in Egypt and how to organise your trip women travellers in Egypt
Women travellers in Egypt | What's it like to for female travellers in Egypt? Is it safe? Will I get much attention? How can I keep safe? How can I meet Egyptian women? Advice and tips for female travellers
Egyptian Police and Checkpoints Information about Egyptian police and checkpoints, how they will effect your vacation, and how best to deal with them.
Touts In Egypt You will surely see touts in Egypt | What they are and how to avoid them | Enjoy a hassel free holiday in the land of the Pharoahs
Health In Egypt A guide to health in Egypt, and tips to stay healthy while on holiday. Brought to you by www.alternativeegypt.com The Online Egypt Travel Guide for the Independent Traveller
What to pack for Egypt? | Advice and Information from the Online Guide for the Independent Traveller
Toilets in Egypt | Sit down, stand up, paper or jet stream. You know you're interested. Find out the facts!
Any comments? Was this page useful? Please use the newly installed Facebook comment box below: